Home
YORK'S #1 VIDEO PRODUCTION STUDIO
Creating
video experiences

to awe your customers
From a simple concept to an interactive story that only needs an expert eye to become the next hit, Inkblot is York's choice when it comes to creating video solutions and artworks alike.
Express yourself with
Video
We are a creative video production company based in Yorkshire, and we love nothing more than working in partnership with passionate people from agencies and the world of marketing who have engaging stories to tell. What really fires our imagination is creating video and interactive experiences that ask challenging questions, inform audiences, or encourage people to take action to change our world.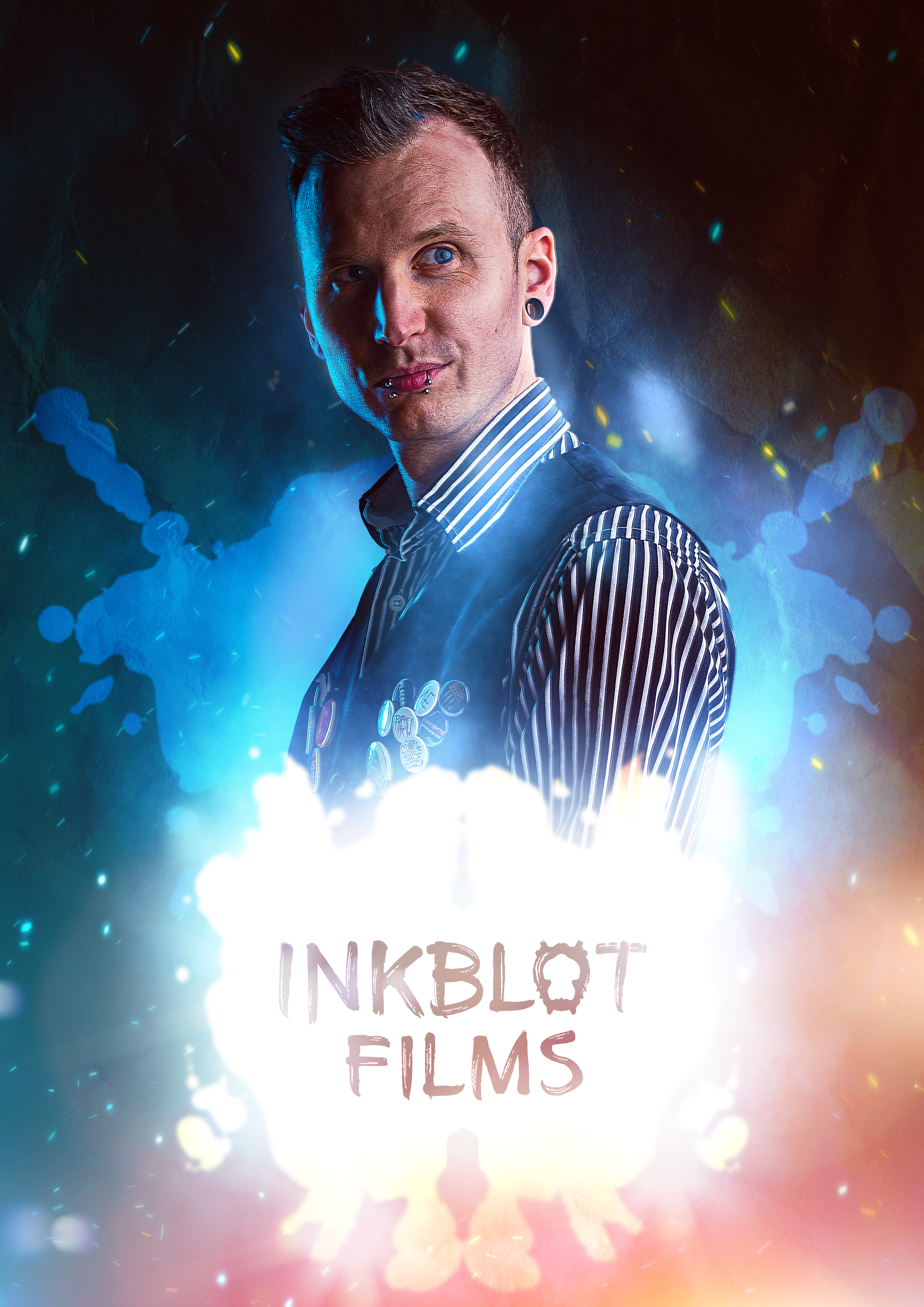 CREATIVE VIDEO

PRODUCTION
We help agencies, businesses and brands captivate audiences with professional video content and unconventional video experiences, providing the stepping stones between your idea and a compelling finished product.
ANIMATED

VIDEO PRODUCTION
We'll help you connect on another level by showing you how animation takes engagement in training or process videos and sales pitches to new heights.
Our artistic backgrounds shape the way we look at the world, and many of our films step 'through the looking glass', interpreting your message through an unconventional lens to make it stand out.
On the surface, a storm looks like chaos, but storms are born out of a precise set of circumstances, and they are part of a cyclical weather pattern.
Our values are, therefore, a bit like a storm: when an idea becomes strong enough and resonates, it shoots a lightning bolt and becomes disruptive, like an irresistible, power surge.
That is the moment we realise we have accomplished what is right for our customers. Truly great ideas aren't owned, they have their own energy. We can't hold them or touch them. We can just learn to manipulate this great energy.
Everyone has a story, and it is our job to demonstrate it to the world. This is our first tenet: because everyone comes from a different background, there is no story that is "uninteresting", "boring" or "uninspired". What truly sticks with us is those stories and those ideas that come from creative minds who are not afraid to grow and develop their tiny little worlds into giants.
We do this because we believe in the power of disruption. It's only with chaos that we can grow as people and find organisation and harmony. Growth is difficult, but growth only comes from courage, which is why we have made a mission out of telling the right story, no matter how big, disruptive or difficult.
We are Inkblot. We make bold statements.
We choose to be outspoken, confident, empathetic, collaborative and transparent with likeminded people who wish to see drastic improvements to society in the 21st century. We embrace learning, innovation and self-awareness for our own well-being and for those we interact with.
Ultimately, challenges are meant to be overcome together. 
Inkblot's vision is to reflect these values on all the work we do. 
Courage is, therefore, what defines Inkblot. Pushing boundaries and breaking the mould is everything a video is supposed to do.
Growth comes from courage.
OUR CASE STUDIES
A Back Catalogue of
Success
We work with clients or their agencies to create heritage showstoppers, powerful corporate presentations, fiery music videos and family-friendly cartoons. Let us show you some examples of our "magic":
"
What we got back really exceeded our expectations by some way – I had expected good quality visuals and sound of a talking head, but they added in so many more details that made the videos much more engaging to watch.
Jay Commins
York Archeological Trust
"
Thanks so much for being such an awesome team to work with. We've been so impressed by your creativity, flexibility, and willingness to roll up your sleeves and meet our extremely tight deadlines. We are looking forward to working with you on many more videos!
Etela Ivkovic
Clements Worldwide
"
Main thought - WOW – yes yes yes and more YES!!! I think the cutaways are fab! It'll loop well in a gallery. It's really banging now, super watchable.
Stuart Semple
Artist
"
You guys saved my backside so many times: you were flexible to our demands, went the extra mile to work with me and worked hard for us, even when we piled on the pressure with tight deadlines and amends.
Josh Keys
Lazenby Brown
"
Inkblot Films exceeded my expectations with their 360 degree images and photos of The Garage Tyre and Autocare and Employees. They were respectful of customers and employees whilst going about his business and listened to what I wanted to achieve.
Tim Darcy
The Garage Tyre
"
Excellent service, very helpful bunch. Jay and the team at InkBlot were very helpful when putting together a video on a tight budget and with a challenging brief. They were always accommodating, provided strategic direction and delivered a great promotional video on time and on budget.
Ingrid Hay
Director
From a process animation or explainer video to a music video production, if you have an idea that involves video, talk to us. Whether you're in Yorkshire or Yavin, we'll create a quality film, 360 photography, virtual reality, augmented reality experience or animation that does what your business or organisation needs it to do.