We experienced true horror in a visit to the best Scream Park in the UK (2018), that only runs once a year, until the 2nd November in 2019. Our frightening visit was thanks to David Leon from award-winning York firm, Partners Pr who sent us two R.I.P. tickets to the opening night of Hallowscream. As horror-fans, we couldn't turn down this opportunity on our doorstep. Armed with a camera to capture the vibe of this demented carnival, we had an absolute blast!
Hallowscream happens in York Maze every year and is an event full of creepy clowns, menacing mutants and mind-bending attractions, which both entertains and terrifies guys and ghoul guests in equal measure. The whole maze is converted to a post-apocalyptic experience, similar to a horror movie, with actors in full professional make-up, costumes and prosthetics – all most definitely in full character: jumping out and taunting you at every turn.
"When you enter the maze, it's like descending into the most colourful and creative circle of Hell. Huge skeletons, flames shooting into the sky and costumed mutants with puppets teasing the crowd as they queue. It's utterly immersive."

Jay Sillence, InkBlot Films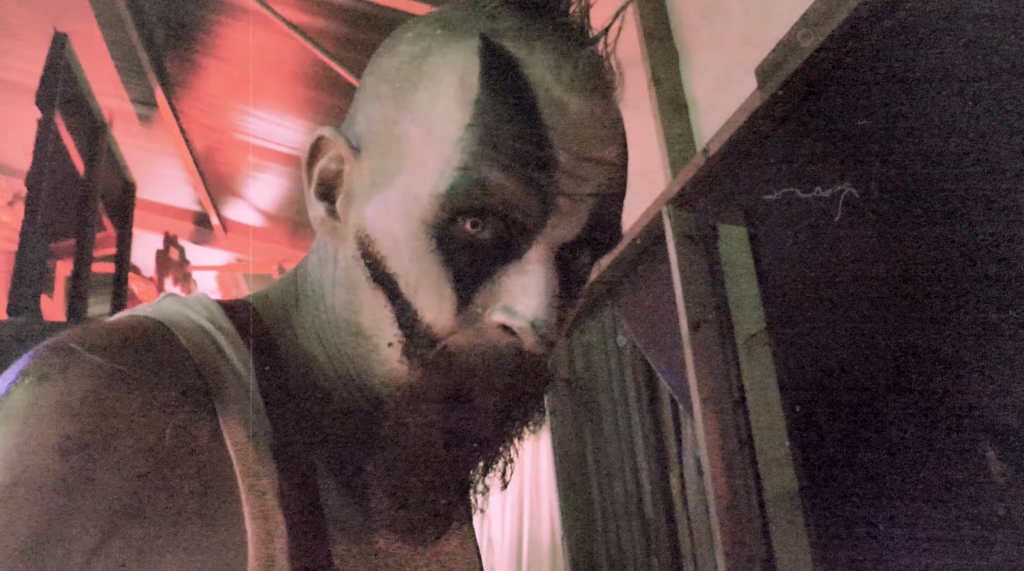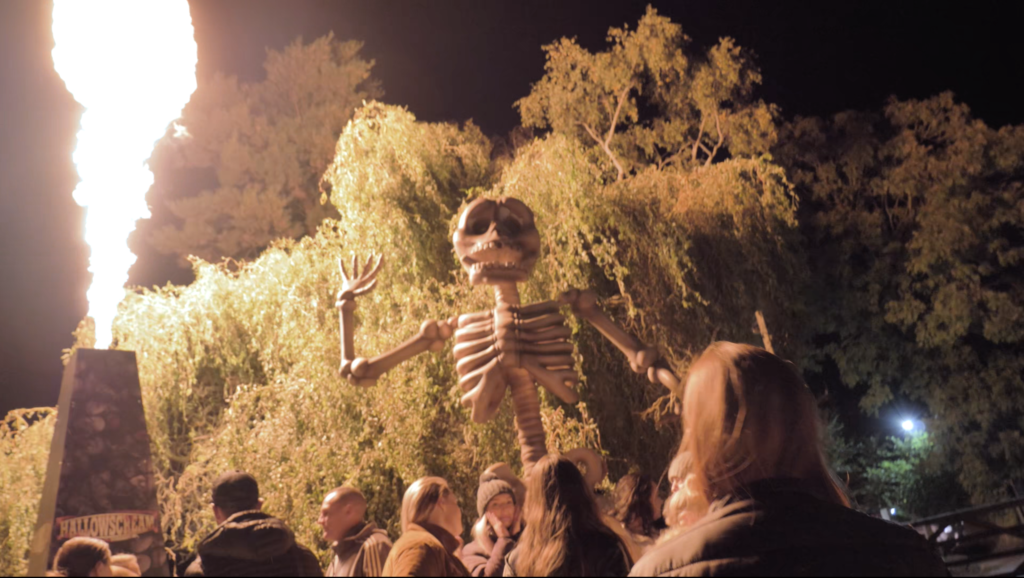 In the spirit of fun and collaboration, we worked with York-based filmmaker, Eviana Jasne, a graduate from Brighton Film School for this short teaser of our experience. We love having fun with our projects, even on our own time like this one and the more stylistically creative the better. Putting together an edit that shows the atmosphere of Hallowscream without giving away all the twists perfectly suits our quirky side and supports our commitment to collaboration within the creative sector. With scares around every corner, it's easy to get carried away at Hallowscream.
"It's something of a sensory assault to walk through a spinning room while psychotic clowns scream at you. For me, the chainsaw wielding Granny dancing to Thriller definitely made my night.

I absolutely loved it and I'm already looking forward to next year."

Elinor Williams
#BringTheScreams at Hallowscream by booking online at yorkmazehallowscream.co.uk
Happy Hallowe'en!

The InkBlot crew.